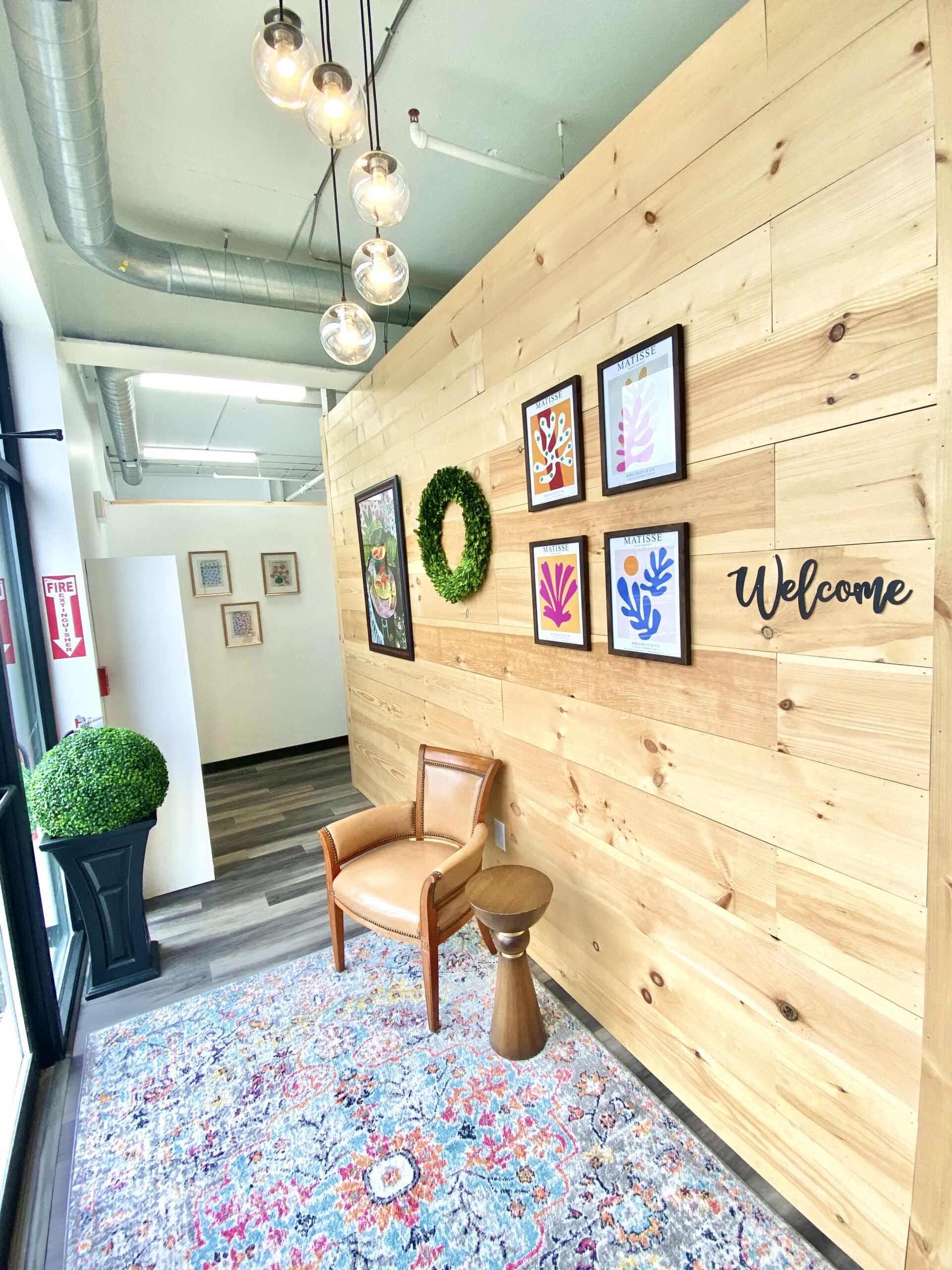 The Land of The Young Childcare
Tir Na Nog Childcare brought new life to an old warehouse in 2003. We spent 19 wonderful years in our first location but decided it was time for an adventure! In August of 2022, we had the opportunity to create a brand new home for Tir Na Nog while still keeping our home-away-from-home experience for our families. 
Tir Na Nog is an Irish tale about a place called "The Land of the Young." It is a beautiful, whimsical place where everyone is young, happy, and never grows old. 
We welcome children between the ages of 8 weeks and 6 years old, and we have 6 classrooms. Tir Na Nog is open 5 days per week from 7 am until 6 pm, also offering an early pickup option of 3:30 pm. 
Our space is purposefully designed using neutral colors, allowing the children to bring color into the space through their individualized creativity! 
Our goal as a childcare center is to make the children feel comfortable, loved, and cared for while spending the day at Tir Na Nog. As educators, helping children grow and develop in all aspects is truly our passion. 
Communication
We pride ourselves in our communication with our families through face-to-face discussions, daily phone calls, online communication, parent and family communication folders, and each classroom having its own private Facebook group for daily information and photos of the children's day if parents allow!
Accreditation, Certification & Training
Our teachers are Teacher Certified through the Commonwealth of Massachusetts Department of Early Education and Care and we are licensed by the Commonwealth of Massachusetts Department of Early Education and Care.
Our caring teachers and assistant teachers are all background checked and fingerprinted.
All staff is trained in First Aid and CPR, 5 Rights of Medicine Administration, Look Before you Lock, Reducing the risk of SIDs in Childcare, Introduction to Early Education and Care, Recognizing common side effect and adverse reactions of medication training, The Importance of Positive Interactions, Growing Healthy Smiles in the Childcare Setting, Oral Health in Early Education and Care, USDA/Choking training, Child Guidance Training. All Staff is required to take many more hours of trainings per year.
Events & Community Service
We participate in many community service events. We have an ongoing year round event helping our friends at the Natick Service Council.
Fall apple picking where we are joined by our friends from Keefe Tech Early Childhood Education Program

.

Stacey Peasley

 visits us monthly to sing with us and teach us about music and movement

Outside play on our large playground is surrounded by a fence.
Halloween is celebrated with a center wide costume party and parade with our neighbors, families and classroom pumpkin decorating contest and a teacher costume contest.
St Patrick's Day with Larry the Leprechaun and lots of fun, music, green food and drinks!
July 4th Red, White and Blue Parade
Pre-K Mother's Day Tea and Father's Day afternoon snack
Pre-K celebrates a wonderful graduation ceremony for the children and families moving on to Kindergarten.
Pizza Friday

 is available for those families who would like to participate.

We are open year round from 7am to 6pm Monday through Friday and are located in Natick with plenty of parking.